Block Building Therapies is recognized for its comprehensive and accurate occupational therapy assessments of children with special needs. Occupational Therapists can help children attain age appropriate motor and visual perceptual abilities. We specialize in school and preschool aged children who are having difficulties in their school or home environment. We have extensive experience working with children with complex learning difficulties including: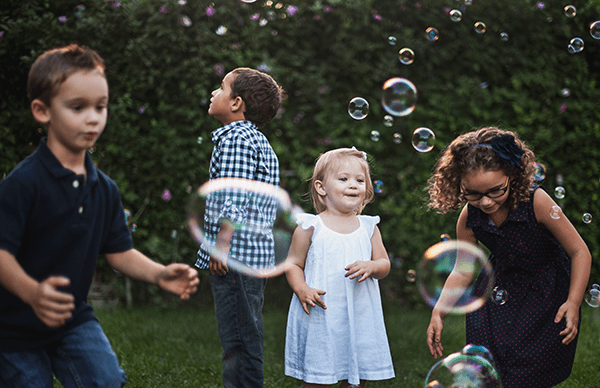 Fine Motor Difficulties.
Attention Deficit Disorder.
Non-Verbal Learning Disability.
Developmental Coordination Disorder.
Autism Spectrum Disorder.
Poor Social Communication.
Acquired or Traumatic Brain Injuries.
Visual-Perceptual Disabilities.
Sensory Motor/Processing Difficulties.
How do you know if a child needs occupational therapy?
Children that need an occupational therapy assessment or intervention often present signs to both their parents and teachers. Children with these difficulties are often inattentive, disorganized, easily frustrated, have poor handwriting and/or cutting skills, or take a long time to do their work.
Problems at home include: difficulty dressing (age appropriate), losing personal items, forgetting chores, being overly sensitive, having difficulty with personal space or frequent outbursts.
Block Building Therapies uses detailed assessment and therapy interventions for children from toddler to teen. Our interactive therapeutic learning experiences encompass both psychological and physiological development issues.
We improve school and life skills by assessing and treating visual motor, coordination, visual processing and organizational skills.
Our therapists specialize in handwriting and sensory motor skills. Interventions can be in the form of individual or group therapy (as in Handwriting Without Tears and How Does Your Engine Run – The Alert Program). We also provide full or half day workshops on Sensory Integration, Handwriting and Fine Motor Dysfunction.
Pediatric Occupational Therapy Assessments
Fine Motor Assessments
Recommended for children who have difficulties with fine motor activities such as holding and using pencils and scissors or completing daily living skills such as buttons, zippers, tying shoes.
Neuro-developmental Assessments
Recommended for children with developmental delays, autism, pre-natal alcohol drug exposure or other neurodevelopmental delays.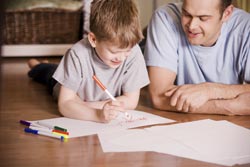 Sensory Integration Assessments
Recommended for children who have trouble regulating their levels of arousal. Children are taught how to access sensory experiences that are calming, alerting and/or organizing to the central nervous system.
Writing Assessments
Using the HWT program, our therapists will help your child develop legible and fluent printing and/or handwriting.
Social Skill Assessments
Recommended for children who have trouble with social interactions, difficulty expressing emotions and making or keeping friends.
School Therapy as well as Daycare & Preschool School Environments
Workshops/Training to families and educators